Hello to all Nursery pupils and Parents!
The Nursery team want to thank all you lovely parents for your continued support this term. We are so incredibly proud of your children, they have all settled in so beautifully and make every day lots of fun and very special. We cannot wait to welcome everyone back in January for the start of a brand new term and year!
We wish you all a wonderful Christmas break, stay safe and we'll be seeing you all soon.
Love from Mrs Davies, Mrs Thomas, Miss Davies and Mrs Arshad.
Learning Opportunities 16th/ 17th December
https://www.bbc.co.uk/iplayer/episode/b085zh9g/go-jetters-series-1-40-christmas-special-the-north-pole-arctic-ocean
Click on the link to watch Go Jetters!- Christmas Around the world
Now answer these questions
1) What did Foz put on top of the tree
2)What colour was the tinsel on the tree?
3) Where does Santa live?
4)In the Winter in the North Ploe it's light all the time- true or false?
5) How many elves walk behind Santa when he talks to Kyan for the first time?
6)Who helps Santa to delliver the presents?
7)What shape is the world?
8)What country do the Go Jetters deliver presents to first?
9) Where do Santa and Lars deliver to next?
10)Where is the last country they visit?
**Show your grown ups how we count to 20 every day **
https://www.bing.com/videos/search?q=count+to+20&docid=608046693884037707&mid=A2850E114B544043AEFDA2850E114B544043AEFD&view=detail&FORM=VIRE
Can you create your own Christmas picture? Ask a grown up to record you talking about it.
Decribe what you have made.
Whar colours have you used?
Have you included any shapes?
Have you written your name?
OUR AUTUMN TERM TOPIC
Our new topic is Why do you love me so much? This will cover skills such as PSE, Numeracy and Literacy skills whilst exploring how we grow and learning about ourselves.
We will also be reading the fantastic book, Guess how much I love you.
Here are some things to remember
We will be spending as much time outside as possible, so please can you ensure your child comes to school with appropriate warm/ rainproof clothing and wellies in a labelled bag

.

We are currently unable to provide snack in school so please can you also provide your child with a healthy snack of fruit only . We will still provide milk and water.

Please can you also select a photograph of your child with their family for our display. The picture will also encourage your child's oracy skills. We will ensure that all pictures are kept safe and returned at the end of term.
Below are some tools to support your children in their further learning.
Attendance
It is vital that your child attends school on time every day! If your child is poorly and unable to come to Nursery, please do let us know on 02920 499508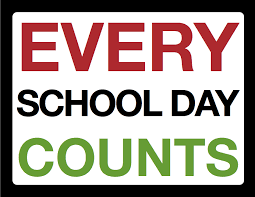 Thank you for your continued support.
Mrs Davies and Mrs Thomas