Hello to all Nursery pupils and Parents!
Hello from the Nursery Team! We hope everyone is staying safe and keeping well.
Here is where you will find home tasks to complete with your child. All tasks are practical and fun and designed for 10/15 minute bursts.
Thanks so much for all the lovely work you've uploaded on Seesaw so far. We so enjoy seeing all the wonderful activities you've had a go at doing.
If you haven't done so already, please do contact me on WilliamsR460@hwbcymru.net to find information on downloading Seesaw and to access your child's code.
Here you will find your child's tasks.
Seesaw App
The Seesaw app is a platform for sharing learning experiences that we access in school daily. Everyone will be given their child's Home Learning Code via email to access a task to record, I will then leave a message in response. This is a great way to keep communication flowing through these strange times.
Please can you email me on WilliamsR460@hwbcymru.net
To set up Seesaw:
Download the free Seesaw app
Sign in as student by entering the code that I give you.
Access the task.
I can't wait to see your responses!
Take care and stay safe!
Daily Sessions
AM
8.55am – 11.25am
PM
12.30 am – 3pm
Please arrive on time!!
Attendance
It is vital that your child attends school on time every day!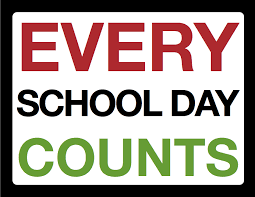 Snack
Children do not need to bring any snacks or drinks to school.
We ask for a contribution of £1.00 per week to provide the children with a healthy snack.
Please give this to a member of staff on a Monday
.
Clothing / Uniform
Clothing
All children need to have their name on all items of their clothing. This includes tops, jumpers, trousers, shoes, coats, scarves, etc.
"There is no such thing as bad weather – just inappropriate clothing"
We strongly recommend that you do not send your child to school in their best clothes.
The Foundation Phase is a play based curriculum with great importance on outdoor learning so please expect your child to come home messy or dirty on a daily basis! This will show you how much fun we have had in Nursery!
We recommend that you send your child to school with a spare set of clothes so that they can be changed if needed.
Please make sure that your child comes to school dressed appropriately for the weather each day – this may include wearing wellies and a raincoat, or sun cream and a sun hat!
Uniform
School branded uniform is available to purchase from Mrs Irwin, our school administrator.
Our Topics This Term
This term we will have 2 skills enrichment topics, one before the half term holidays and the other after. The topics will be:
'Can we explore it?' which will be all about adventures, exploring new places, making maps, and transport.
'How many pebbles on the beach?' which will be all about plants and animals that live on the beach and in the sea.